WEBSITE CREATION
Did you know that 78% of potential customers shop online
before visiting a store?
Why would gardeners be any different?
You certainly want to make sure that the image projected
by your website represents the excellence and expertise customers can find in your store. Your website should
build credibility and confidence in your business towards
web users. Is that the case?
At Horticulture Marketing, we have all the marketing expertise and technology to revamp your website, improve your web positioning and drive more customers to your garden center. From strategic planning to on-line release, our solution
is affordable and completely adapted to your needs.
Our clients take advantage of a stronger web positioning
and notice the positive impact on their revenues.
Our Website Creation service is engineered to positively
impact your business and deliver results.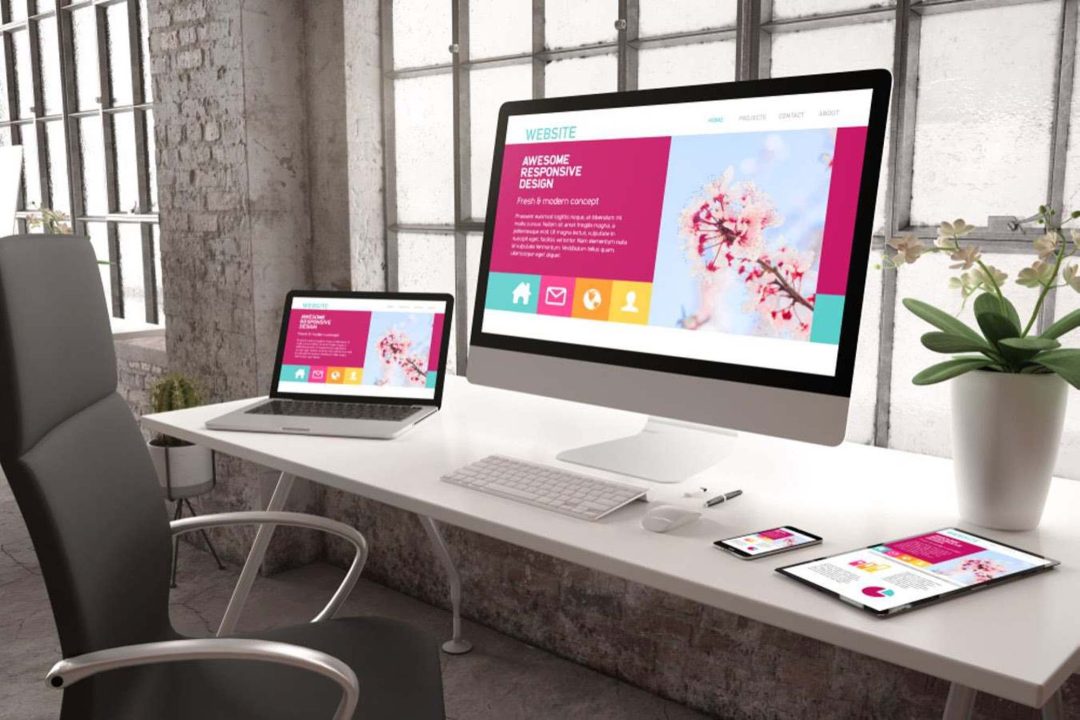 9-Step Progress

Working with you, our marketing experts will manage each stage of the production process. Here is the path they will follow:
3. Creating and organizing texts
5. Programming and testing
9. Monitoring & Maintenance (optional)
1) Consultation
Firstly, our marketing experts will help you identify the clientele you wish to attract to your website and determine what experience you want for them when they visit your website.
For example, depending on your business objectives, you could be interested in developing a transactional website. In addition to plants, your website could be a great showcase for hard goods and gift certificates.
2) Planning
Rich with our past experiences and knowledge in the horticultural industry, we will firstly propose subjects and a sitemap. The sitemap provides you with a visual presentation of the website pages and the relation between them. It helps define the different paths web users will take while visiting your website.


 

The objective at this point is to create a pleasant environment that is easy to navigate, so that web users can reach their objectives: look for a plant category, check if you sell bulk, buy gift certificates, get gardening tips, look for promotions, etc.
3) Creating and organizing texts
At this step, we will finalize the text content and organize it
on your website. We will support you in creating relevant
content for visitors and we will make sure that they include
calls-to action.

Our team will provide you with titles for the navigation tabs
and different sections of the website.
All other text content will have to be supplied by you.
If you wish to ask our experts to write texts for you,
we invite you to look at our Writing Service.
If you wish to have an on-line plant directory, the integration
of the database is included in our service.
We can integrate a web link to your own database
or implement our own database that we have built.
Our catalogue lists 850 plants and may be purchased
for an extra fee.
4) Design
Our graphics designers will define the look of your website
and structure the information. Using colors, shapes, fonts, illustrations, texts, images and videos, the graphic designer
will provide you with visual layouts to give you a good feel
of how the website will look.

 

We will make modifications to the layouts until you are 100% satisfied with the look of your website.

 

At this point, it will be important to provide all the photos
and videos required for the next step, programming.
If you don't have all the pictures you need, we offer you free access to www.shutterstock.com. You just take screenshots with the picture number and send them to us so that we can integrate them in your website.

 

Plus, if you buy our Google Business Profile 360° Photos and Video service, it will be possible to integrate those photos and videos to your website.

De plus, si vous achetez notre service Profil d'entreprise Google, photos et vidéo 360°, il nous sera possible d'intégrer ces photos et vidéos à votre site Web.

On-Demand Private Webinar
Register today for a FREE webinar on best practices in garden center marketing.
Select your day and time.
In this private meeting, we will explore our various online marketing services for garden centers and reveal how our marketing approach can:
Create visibility for your company

Expand your customer base

Improve your ranking

Develop your customer list

Establish your expertise

Increase your sales
 Register now; it's free!
5) Programming and testing
The coding platform we use at Horticulture Marketing is WordPress. Different plug-ins will also be installed, depending on the functionalities of the website you are looking for. WordPress is a CMS (content management system) that makes it easy for you to update your content at any stage in the future.

 

Today, 63% of all US online traffic comes from smartphones and tablets. It is vital for the success of your website that it fluently adapts to mobile devices. In technical jargon, we say the websites are responsive. The websites that we create with WordPress are 100% responsive.
6) Launch
At this stage, we will upload the website on a server. Either we will use your existing server at no extra charge, or we will use our own server, at an annual fee. You can also add the HTTPS option for an extra fee. With the HTTPS option, the data transfer between the web browser and the website is encrypted in order to increase the security.

7) Training
Once your website is online, it will be important that you make on-going modifications to it to reflect your garden center activities and to adapt it to web users' behaviour.


 

WordPress is an easy-to-use platform that should make it easy for you to make those changes to your website by yourself. To assist you with this task, our experts will provide you with a free training session on how to use the WordPress platform.
8) SEO (optional)
SEO stands for Search Engine Optimization. It is the practice
of increasing the quantity and quality of traffic to your website through organic search engine results generated by Google,
Bing or any other search engine.

 

The strategy consists in part of creating scripts,
making web links and programming forms and codes.
Once everything is in place, our programming experts uses different technologies to undergo a battery of tests
to ensure everything works smoothly and effectively.

It is possible with an extra charge to get Horticulture Marketing to do the SEO for your website.
9) Monitoring & Maintenance (optional)
If you subscribe to our Monitoring & Maintenance service, our experts will provide you with statistics on your website activities and will ensure that your website is always up-to-date with new WordPress versions.
Monitoring
It is always interesting to evaluate the performance of your website by looking at some relevant statistics on the habits and preferences of web users.

 

With our Monitoring & Maintenance service, our experts will provide you with a full-service including:
Google Analytics account set-up
Monthly statistics report on your website activities
WordPress Update
After the website is online, there is still more work
to be done to ensure that your website is up to date and works effectively over the long term.

 

You will have to do backups of your website
and update your website and plug-ins to
the latest WordPress version.
Upgrading your WordPress version will reduce
the risk of bugs and security issues.

 

When subscribing to our Monitoring & Maintenance service, you are choosing to go for a hassle-free solution, letting our experts do all those maintenance tasks for you.

 

Remember, we are here to support you!