Don't Let the Gardening Trend Pass You By.

We created a transactional website (The Horticultural Basket) with thousands of plants, pictures and descriptions that will make it easy for your customers to find the perfect plant.
Our simple booking and /or online buying system will help you grow your business faster than ever before.
Sign up now for more information on this service.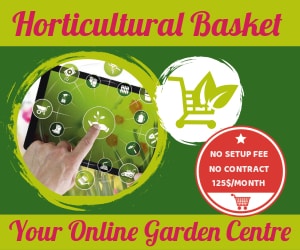 Help Consumers Buy Yours Products Safely and Conveniently Online.

COVID-19 has not only transformed consumer habits, but has created a new way of life.
They now make online and in-store purchases together, resulting in the shift to "multi-channel" purchasing. In order to keep consumers satisfied and happy, retailers must allow them to search for a product using both online and retail channels